What is the difference between orthopedic mattress and normal mattress?
Purchasing the ideal mattress is essential if you want to achieve this. Choosing the ideal mattress might be overwhelming given the large selection of mattresses on the market. Difference between Orthopedic mattresses and regular mattresses are two common choices that are frequently contrasted.
To assist you in making an informed choice for a pleasant and restful night's sleep, we will examine the fundamental distinctions between these two types of mattresses in this blog.
1. Definition and Objective:
Orthopaedic Mattress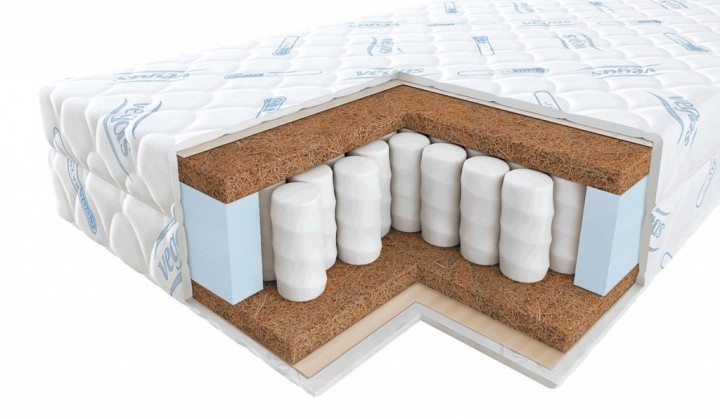 An orthopedic mattress is created specifically to give the body's musculoskeletal system, in particular the spine, joints, and muscles, precise support. Its main objective is to encourage appropriate alignment, relieve pressure points, and provide relief to people with back pain, arthritis, or other orthopaedic problems.
Normal Mattress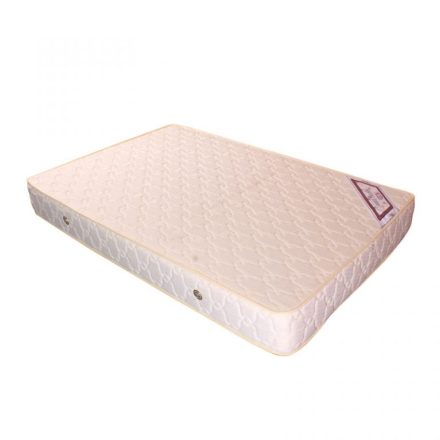 A regular mattress, sometimes referred to as a standard mattress, is a more universal choice made for a variety of sleepers. Although they do provide comfort, they might not be tailored to certain orthopaedic requirements and preferences.
2. Architecture:
Orthopedic Mattress
To provide the best possible support and comfort, orthopedic mattresses are built using cutting-edge technology and premium materials. It often has several layers, including a supporting base layer consisting of high-density foam or pocket coils, as well as layers of memory foam or latex for contouring and pressure relief.
Normal Mattress
A typical mattress is made up of several layers of different materials, including polyfoam, memory foam, and innerspring coils. These mattresses might not have the orthopaedic mattresses' focused support or specialised layers.
3. Firmness and Support
Orthopaedic Mattress
Orthopaedic mattresses are designed to offer various levels of firmness depending on the demands of the individual. They provide the spine and body with superb support, preserving natural alignment while you sleep.
As a result of the body's weight being distributed evenly, less strain is placed on particular places, improving sleeping posture and minimising pain.
Normal Mattress
To appeal to a wider audience, normal mattresses are available in a range of firmness levels. Even though some designs can support some sleepers adequately, they might not offer the same level of focused support as orthopaedic mattresses.
4. Health Advantages and Pain Relieving
Orthopedic Mattress
 These mattresses' orthopedic designs can have a number of positive effects on health. They support healthy spinal alignment, which lessens aches, pains, and discomfort. An orthopedic mattress can provide great relief for anyone with chronic back pain, arthritis, or joint difficulties.
Normal Mattress
While regular mattresses can be comfortable, they may not give the same level of specialised pain alleviation or health advantages as an orthopaedic mattress. A typical mattress could not provide the necessary support for those who have certain orthopaedic difficulties.
5. Durability and Longevity
Orthopaedic Mattress
Compared to regular mattresses, orthopaedic mattresses are typically more enduring and long-lasting because of their superior materials and structure. For individuals looking for a mattress with increased durability, making an orthopaedic mattress purchase can be deemed sensible.
Normal Mattress
The durability of normal mattresses might vary depending on the calibre of the materials used, and they are offered in a wide price range. Some may last for a good amount of time, but they might not be as durable as orthopaedic mattresses.
6. Price Points
Orthopaedic Mattress
Orthopaedic mattresses are typically more expensive than regular mattresses due to their specialised design and premium materials. However, the expenditure may be beneficial when taking into account the prospective health advantages and long-term comfort.
Normal Mattress
Regular mattresses are more affordable options because they are available in a range of pricing points. They may not have the sophisticated characteristics of orthopaedic mattresses, but they are excellent for people without certain orthopaedic needs.
7. Regulation of Temperature
Orthopaedic Mattress
A lot of orthopaedic mattresses feature cutting-edge temperature-controlling technology. All night long, these features keep you cool and comfortable by helping to drain body heat. A well-controlled sleeping environment can reduce the likelihood of overheating-related disruptions like night sweats and promote more restful sleep.
Normal Mattress
Whether or not standard mattresses have specialised temperature-regulating qualities is debatable. Certain models might hold onto heat, which could be uncomfortable in warm weather or for people who naturally sleep warm.
8. Isolating motion
Orthopaedic Mattress
Orthopaedic mattresses frequently perform exceptionally well in terms of motion isolation, which makes them a great option for couples or light sleepers. These mattresses' construction materials absorb and reduce motion transmission to make sure that movements on one side of the bed don't wake up the other.
Normal Mattress
While some regular mattresses do a good job of isolating motion, they may not be as effective as orthopaedic mattresses at minimising motion transfer. An orthopaedic mattress might offer a more restful and undisturbed sleep if you share the bed with a spouse or a pet.
Conclusion
The decision between an orthopaedic mattress and a regular mattress depends on personal tastes and demands. Purchasing an orthopaedic mattress can dramatically enhance your overall health and sleep quality if you experience chronic pain or orthopaedic issues.
On the other hand, a standard mattress can be adequate if you don't have any particular orthopaedic issues and are seeking for a comfortable and reasonably priced solution.
Consider visiting reliable mattress retailers like BedRush UK to test out several models and get assistance from professionals when choosing the ideal mattress. Take the time to make an informed choice for a pleasant and restorative night's sleep because a decent mattress is an investment in your health and quality of life.

FAQ
What's an orthopaedic mattress?
An orthopaedic mattress is created specifically to offer the spine, joints, and muscles of the musculoskeletal system of the body precise support. It seeks to encourage good alignment, relieve pressure points, and provide treatment to people with arthritis, back pain, or other orthopaedic disorders.
What distinguishes an orthopaedic mattress from a regular mattress?
Their layout and intent are the key differences. An orthopaedic mattress is designed with specialised layers to give people with orthopaedic concerns the most support and comfort possible. A typical mattress, on the other hand, is a more generalised choice that appeals to a wider audience without having to address specific orthopaedic issues.
Can a regular mattress relieve back pain and other orthopaedic conditions?
A typical mattress can be comfortable, but it could not provide the specialised support needed for people with orthopaedic disorders. By encouraging optimal alignment and minimising pressure points, orthopaedic mattresses are especially made to treat back pain and other musculoskeletal problems.