What Are The Side Effects Of Foam Mattresses?
Foam mattresses have become a popular choice for sleep enthusiasts seeking comfort and support. However, like any product, they come with their own set of potential side effects that consumers should be aware of.
In this article, we will delve into the side effects of foam mattresses, addressing user concerns and providing essential insights. Whether you're a prospective buyer or a current owner, understanding these potential effects is crucial for making an informed decision.
Understanding Foam Mattresses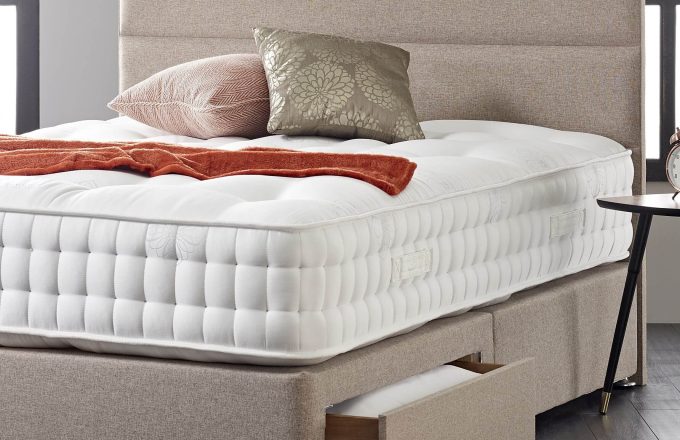 Foam mattresses have gained significant recognition for their remarkable ability to conform to the unique contours of a sleeper's body. These mattresses are crafted from high-quality foam materials that exhibit adaptive properties, creating a sleeping surface that can be personalised to each individual. This personalization not only enhances comfort but also plays a crucial role in promoting the alignment of the spine and joints during sleep, leading to better overall sleep quality.
Two Prominent Types
Two prominent types of foam materials used in these mattresses are memory foam and latex foam, each offering distinct advantages in terms of comfort and support. Memory foam is renowned for its viscoelastic nature, which means it reacts to both heat and pressure. As you lie down on a memory foam mattress, the heat from your body softens the foam, allowing it to conform precisely to the areas where pressure is applied. This contouring effect creates a cradling sensation that distributes your body weight evenly, thus minimising pressure points that can lead to discomfort.
Latex foam
Latex foam, on the other hand, presents a more natural alternative. Derived from the sap of rubber trees, latex foam is processed into a foam consistency. This type of foam provides a responsive feel, blending comfort with a slight bounce. This bounce can be particularly advantageous for individuals who prefer ease of movement during their sleep.
Both memory foam and latex foam mattresses offer shared benefits that contribute to an improved sleep experience. One of the standout advantages is their ability to mitigate motion transfer. Whether you're sleeping alone or with a partner, foam mattresses excel at absorbing and dampening movements. This is especially significant for couples, as it ensures that the movements of one person are not felt by the other, leading to a more undisturbed sleep environment.
Foam mattresses
Foam mattresses also excel in promoting proper spinal alignment. By conforming closely to your body's shape, these mattresses help to maintain the natural curvature of your spine, thus reducing the risk of waking up with discomfort or pain. This aspect is particularly beneficial for individuals who suffer from back issues or other joint-related concerns.
Unveiling the Potential Side Effects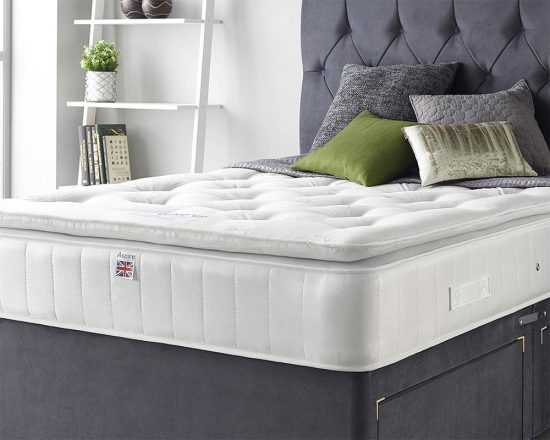 While foam mattresses offer a plethora of benefits, it's essential to recognise that there can be side effects associated with their use. Here, we address these potential concerns:
Off-Gassing Odour
One common side effect experienced by users of foam mattresses is the off-gassing odour. This occurs when the mattress releases certain compounds into the air, resulting in a distinctive smell. The odour is usually temporary and tends to dissipate over time. To mitigate this, ensure proper ventilation in your sleeping area upon receiving your new mattress.
Heat Retention
Foam mattresses are known for their heat-absorbing properties, which can lead to heat retention during sleep. While this can be advantageous in colder months, some individuals might find it uncomfortable during warmer seasons. Opting for mattresses with cooling technologies or using breathable bedding can help counteract this effect.
Allergic Reactions
Individuals with allergies should be cautious when selecting a foam mattress. Some foam materials can potentially harbour dust mites and allergens, triggering allergic reactions in susceptible individuals. To address this concern, consider using hypoallergenic mattress protectors and maintaining a regular cleaning routine.
Conclusion
Foam mattresses offer a world of comfort and support, enhancing the quality of sleep for countless individuals. While they present numerous advantages, it's vital to acknowledge the potential side effects they might entail. By understanding these effects and addressing user concerns, you can confidently make a decision that aligns with your sleep needs. Remember, each individual's experience may vary, so consider your preferences and consult with professionals if needed. Here's to nights of rejuvenating sleep on your foam mattress!
FAQ
FAQ1: Can Foam Mattresses Cause Back Pain?
Back pain can be attributed to various factors, including mattress choice. Foam mattresses, when appropriately chosen, can alleviate back pain by offering proper spinal alignment. It's essential to select a mattress with adequate support and comfort, considering individual preferences and sleeping positions.
FAQ 2: How Long Do Foam Mattresses Last?
The lifespan of a foam mattress largely depends on its quality and usage. On average, a high-quality foam mattress can last anywhere from 7 to 10 years. Regular maintenance and rotating the mattress can extend its durability.
FAQ 3: Are Foam Mattresses Suitable for All Sleepers?
Foam mattresses cater to a wide range of sleepers, but personal preferences play a significant role. Side sleepers often find foam mattresses comfortable due to their pressure-relieving properties. Stomach and back sleepers may need firmer options for adequate support.