How to turn a divan bed into storage
A clutter-free bedroom is crucial for a pleasant night's sleep and a clear mind because it serves as your personal refuge. We'll go deeper into the world of divan beds in this extensive article and demonstrate how to use them as effective storage options. You can organise your bedroom, add more storage, and keep your necessities nearby by making use of the sometimes underused space beneath your bed. Say goodbye to disorganised bedrooms and hello to a room that is more useful. Let's start now How to turn a divan bed into storage
Decide What Storage You Need
Take the time to carefully evaluate your storage needs before starting the process of turning your divan bed into a storage refuge. Find any objects in your bedroom that would benefit from having a designated storage area by taking a look around. Among the things that can be tidily stored beneath your bed are extra bedding for guests, seasonal apparel, shoes, and even supplies for hobbies. You'll be better able to organise the storage compartments and make the most of the available space if you know what you need to keep.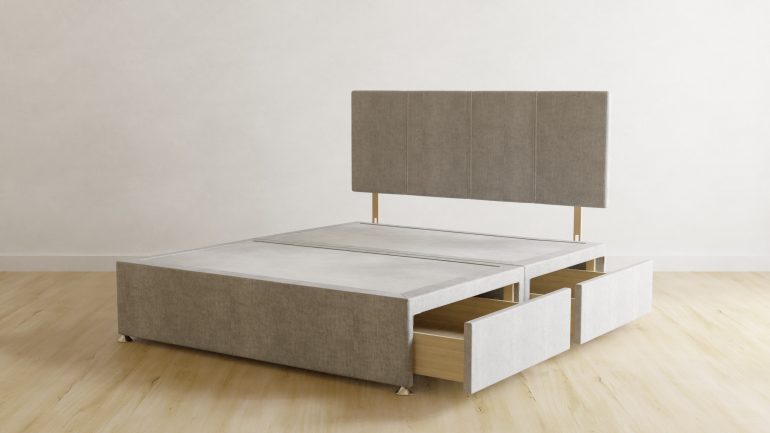 Select the Best Divan Bed
It's time to locate the ideal divan bed that fits your lifestyle and bedroom décor after assessing your storage demands. To accommodate diverse needs and room sizes, BedRush offers a large selection of divan beds with numerous storage options, including drawer divans and ottoman divans. An ottoman divan with its hidden storage compartment can be the best option if you desire a streamlined and sleek appearance. On the other hand, a drawer divan will provide segregated locations for your items if you want a more organised approach.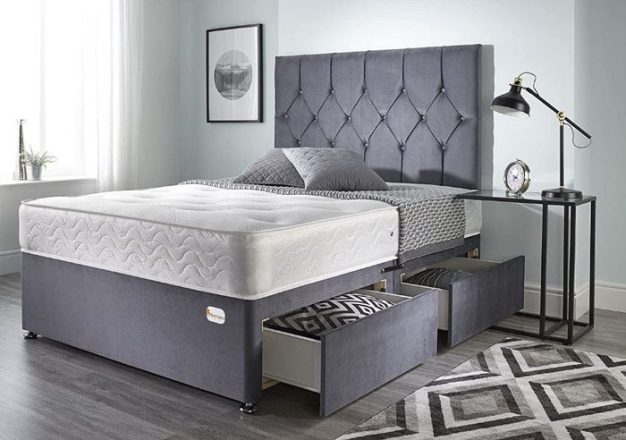 Ottoman Divan: A Practical Storage Alternative
The pinnacle of clever storage options for your bedroom is an ottoman divan. The entire mattress base may be effortlessly removed with the use of a straightforward hydraulic lift system, revealing a sizable storage area below. Heavier items like additional bedding, blankets, or heavier seasonal clothing can all be stored in this arrangement. Say goodbye to battling with under-the-bed storage bins and say yes to a room that is accessible and organised.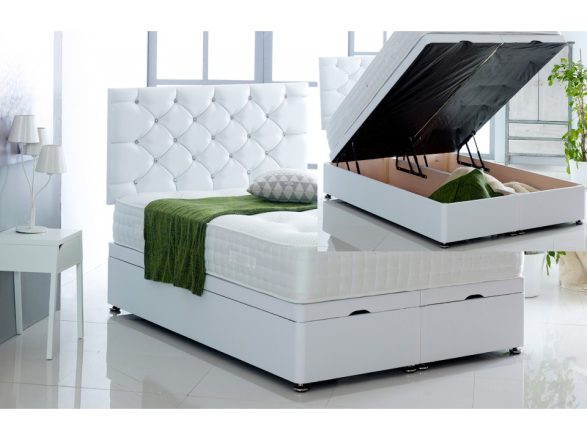 Organising and Effective Drawer Divan
A drawer divan may be your best option if you prefer a more organised method of storing. Built-in drawers that effortlessly slide in and out of these divan beds provide compartmentalised storage for your items. Ensure that everything is neatly tucked away by organising your clothing, accessories, or even books in the drawers. Drawer divans are particularly useful for people with little available floor space or for giving your bedroom a more minimalist appearance.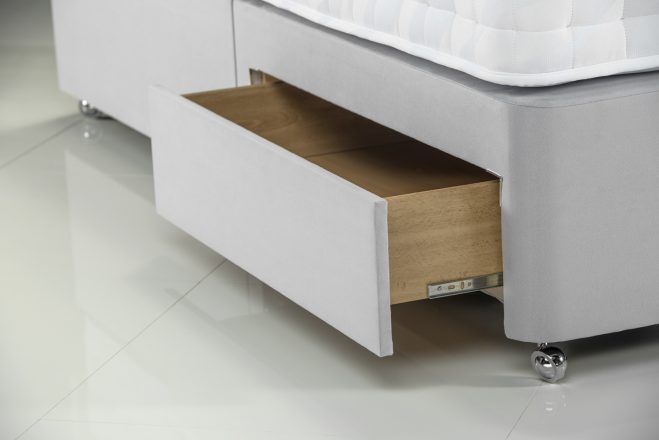 DIY Divan for Storage
Making a standard divan bed into a personalised storage divan can be a satisfying job for the imaginative and DIY-inclined. Take precise measurements of the space beneath your bed before you begin, and design your storage sections accordingly. You can include shelves, cubbies, or even a pull-out storage system, depending on your carpentry abilities and preferences. Keep in mind to utilise durable materials, and think about using a fashionable bed skirt or valance to conceal your ingenious DIY storage solution.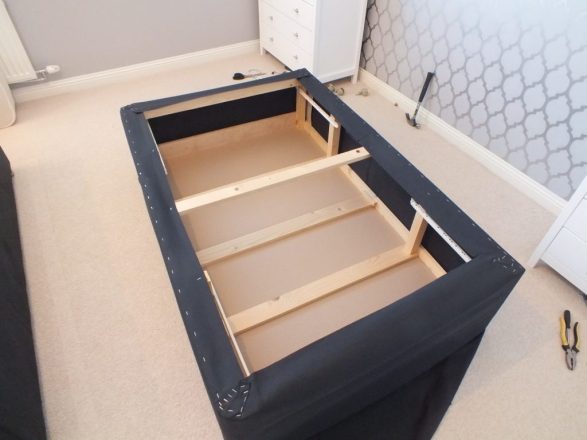 Innovative Storage Techniques
Utilise creative storage options after your storage divan is set up to keep your possessions organised. For stuff you don't need access to often, under-bed storage boxes are a great addition. To keep things from being mixed up and clogging up your storage area, split it with cloth bins or drawer dividers. This will keep your storage unit organised and effective.
Organising the nightstand
By implementing useful bedside organisation solutions, you can keep your bedside area clutter-free. To keep books, glasses, remote controls, and other bedtime necessities close at hand, make a nightstand caddy. As an alternative, you can add a tiny shelf to the side of your divan bed, which will serve as a handy place to put your alarm clock or a bottle of water. These additions not only free up room on your nightstand but also lessen clutter at night, fostering a calm environment for relaxation.
Seasonal Change
Utilise the space under your divan bed for seasonal rotation to get the most out of it. Change your bedding and outfit as the seasons change to maintain your bedroom uncluttered and functional. By following this straightforward procedure, you'll always have the necessary supplies on hand and never have to worry about off-season stuff taking up important space.
Conclusion
You may completely transform the way you utilise your bedroom by using your divan bed as a storage option, making it an oasis of peace and organisation. You won't have to struggle with disorganised drawers or crowded closets any more. Instead, you'll encounter a stunningly ordered refuge where you can start and end each day with peace. The maximisation of space is one of the storage divan's most important benefits. Living areas are frequently constrained in today's fast-paced society, so every inch counts. By making use of the frequently disregarded space under your bed, you gain access to a wealth of extra storage. Your increased storage space will enable you to keep necessary items nearby but out of the way.
Read more How to build a storage bed
FAQ'S
Any divan bed can be converted into a storage option, right?
Although some divan beds include built-in storage, some might not. Nevertheless, many divan beds can alter or have storage options equipped. If your divan bed can transform into a storage solution, consider its design and structure.
What advantages come with using my divan bed as storage?
There are many advantages to converting your divan bed into a storage option. It aids in bedroom space optimisation, keeps possessions accessible and organised, lessens clutter, and helps you maintain a cleaner and more organised atmosphere.